Well sad to say it but my Pontiac Grand Prix '94 died on Wednesday and we had to say goodbye. The auto mechanic that delivered the bad news to us offered $190 for it so we couldn't pass it up. Trust me when I say this car was in bad shape, we bought it two years ago for $500 and just expected it to get us through 10 months of use, but it last 2 years.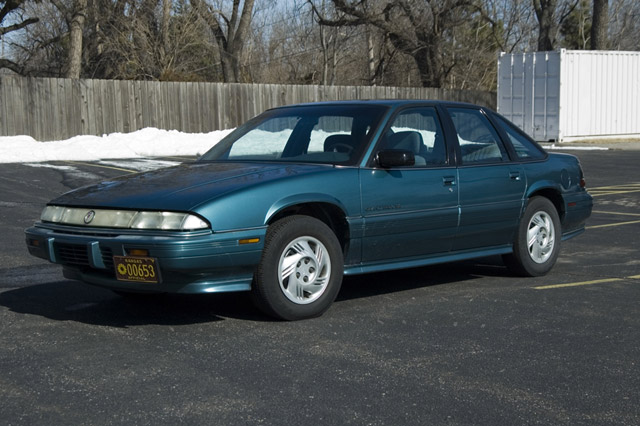 Not my actual car, because mine had a lot of deer dents in the hood.
Since the transaction happened so quickly between the auto mechanic and my husband we didn't have a second car in mind to buy at the time. So after quickly scanning Craigslist we happened upon this beauty.
Yes well I realize this could be a gas guzzler but we at least can fit our whole family including the dog and anything else we need like groceries or luggage etc. It's so wonderful to be able to have a more reliable vehicle so I'm not so nervous thinking it will break down after every turn like the green car.
PS, this week along with many others just seems to be going by like a blur and I never seem to know what the date is from day to day. Anyone else feeling like this lately? I think I need a spiritual revival to get some things put in better perspective.